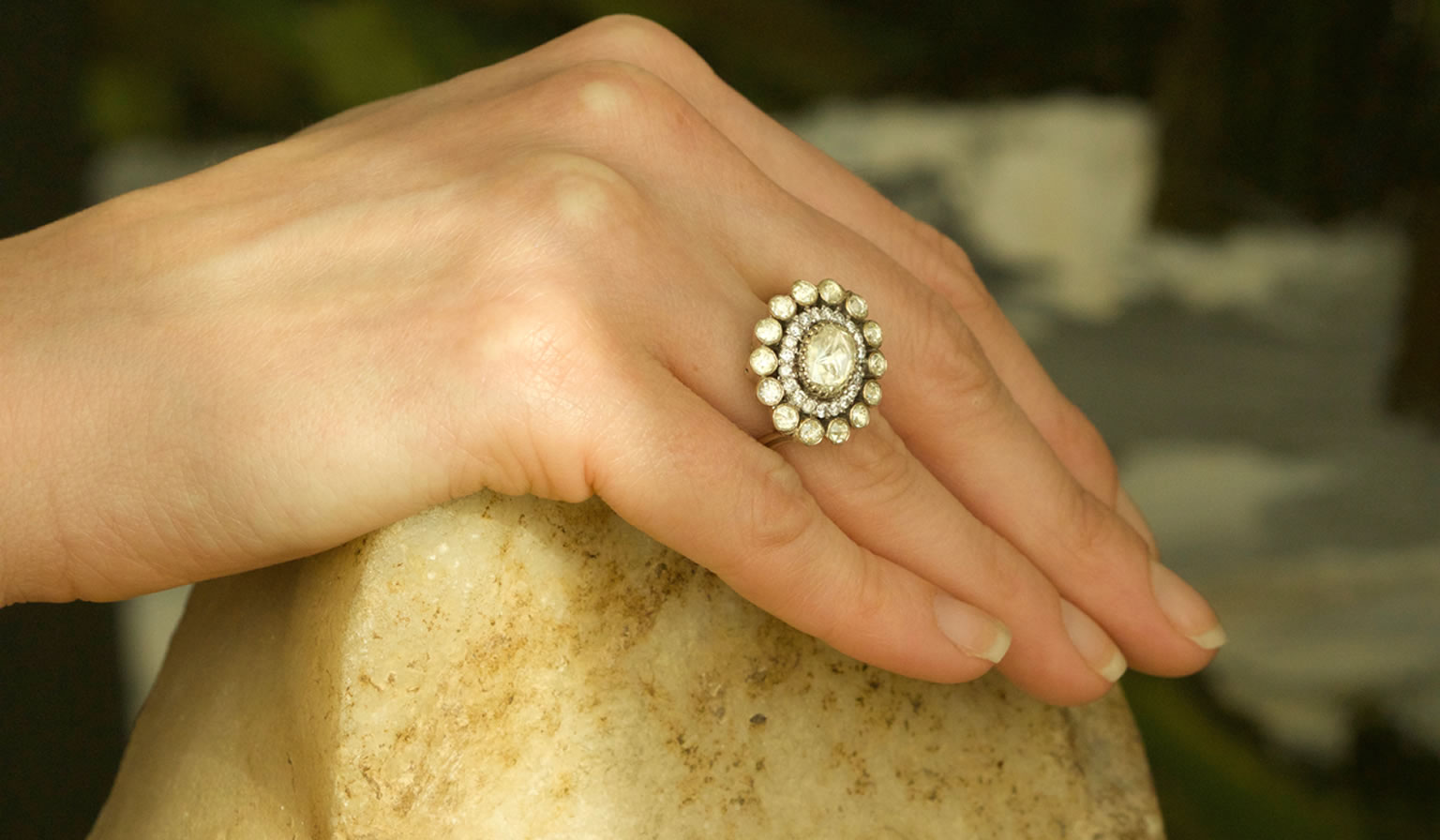 08 Dec

Engaging Diamonds

As you know, we have always worked in jewellery using semi-precious stones rather than the classical precious. Partly for the obvious reasons of cost but it does also mean that we are playing with colour and hue rather than simply cost and value. It would also be impossible to carry in my stock every diamond that might be required for every enquiry; we couldn't hold stones of every weight and cut and quality. So, for that reason we have a small number of diamond-set jewels in our collections – and the diamonds are used for design or enhancement rather than as a rock of formidable quality.

But that having been said, I am asked a lot to help with classical diamond engagement rings and I am always able to find a diamond as and when it is needed. And to find a stone that fits the requirement of size and shape and, perhaps most importantly, budget. So. if you would like a ring or a pair of diamond solitaire earstuds or a single diamond in a pendant, do ask me for help and I can find exactly what you might want.

The ring that we are showing in this video uses Indian diamonds which are definitely not of the best quality. The centre stone is off colour and that is done on purpose. I find it far more interesting as a stone and it keeps the price down. And by having the cluster of diamonds going ACROSS the finger rather than DOWN the finger, I think it gives the whole ring a far more contemporary feel. And in the eardrops that are shown, we have used a cluster of diamonds in the circle in the drop rather than one single stone. That gives the same effect but keeps the price down.

So, please continue to be dazzled by the colours of the semi-precious stone world but do remember that I am very happy to find you a diamond – of ANY size!