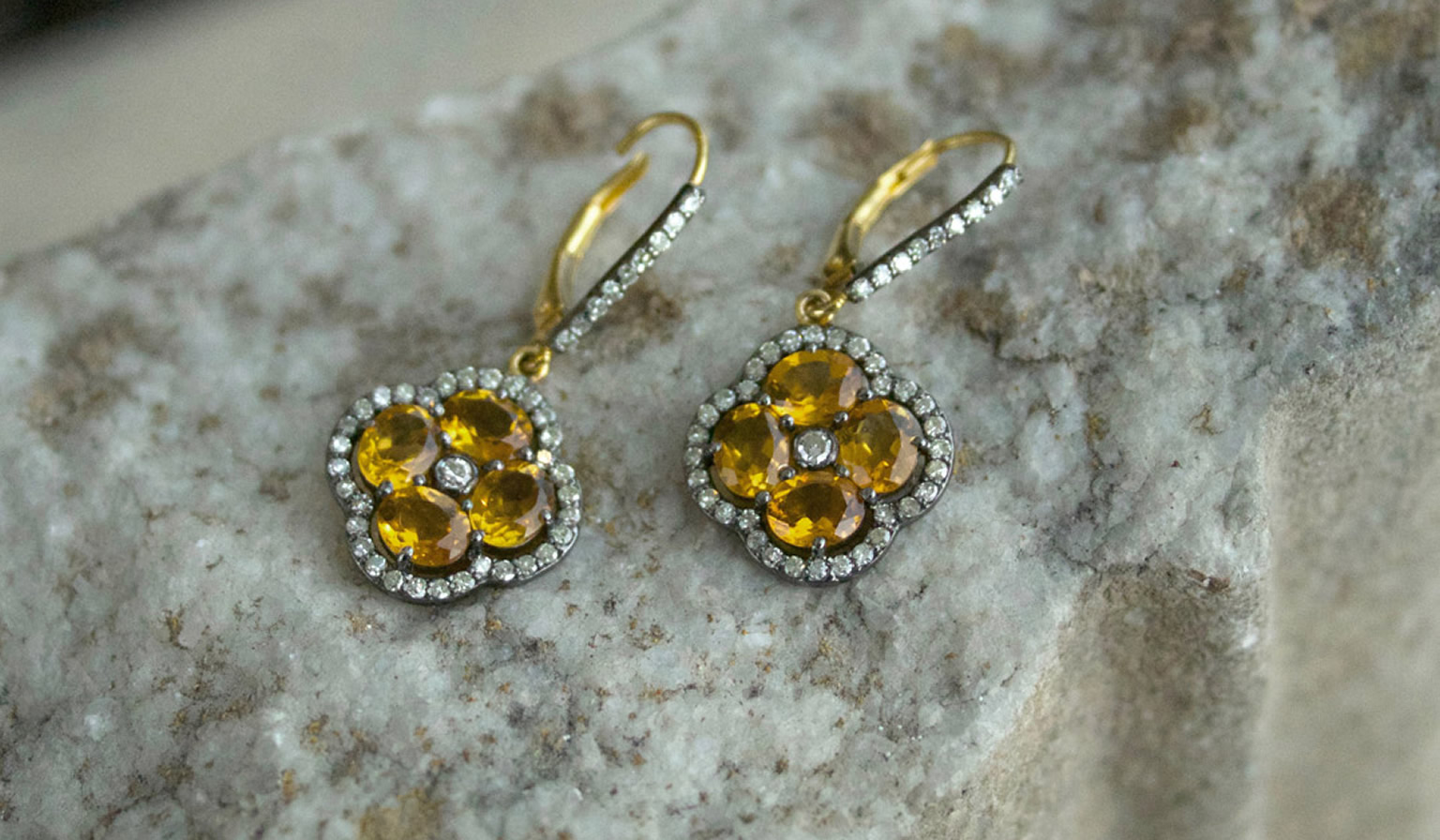 05 Nov

Cabochon Citrine and Citrine Earrings

Citrine is the birthstone for the month of November well actually there are two stones, citrine is one or blue topaz or topaz is the other.

Blue topaz is the more common of the topaz that is used now.

For the citrine I want to show you this 18ct gold ring, and this is what is called cabochon and it does look rather like a delicious fruit gum.

And that's a really cracking citrine.

You want to have some depth of colour in a citrine and of course with yellow gold it does look really rather fabulous.

Then I also have here some very pretty small dainty earrings with rather smaller citrines just in yellow gold with small diamonds but very wearable and very pretty.

We've started doing this as a design in lots of different coloured stones.